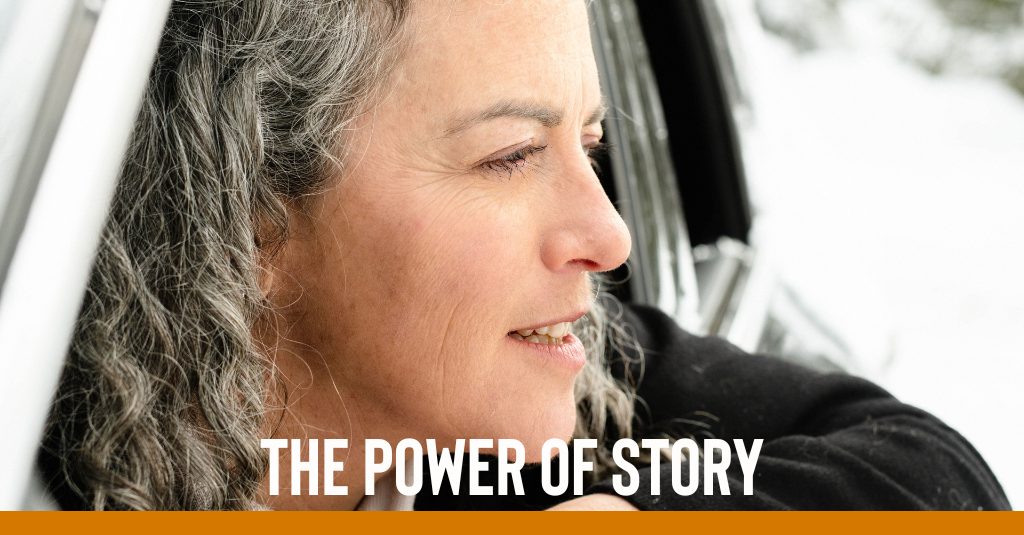 As I type this, I have one more week of big delivery this week, and then everything comes to a glorious screeching halt, and the holiday season is officially upon us. I'm off to do a full-day strategic planning session with a client in Jackson Hole, followed by my Power of Story keynote and a full-day workshop in Virginia Beach. After some time with family, I'll be diving into finishing my book (aptly named The Power of Story) to have my first draft done by January. As much as I love traveling and working with teams who are doing good work and want to do it even better, I am slightly excited to huddle in with slippers and mugs of coffee and tea and do some deep thinking. 
I love books. I love writing books. I love gifting books. In fact, one of my favorite things to do is personally choose books for people. Here are some of my favorites from this year.
(I've linked to Bookshop.org, but if you can pick these up in your local bookstore, even better.)
For the pleasure of reading: 
Wintering: Speaking of huddling in and drinking coffee and tea, I loved Wintering so much. What a joy to read and change your perspective on a dark season (of the year and life) and accept what is—pure gorgeousness. I might have to re-read it now that I'm bringing it back to mind!
Braiding Sweetgrass: This book is now everywhere. It thoroughly changed my perspective on indigenous culture, and Robin Wall Kemmerer is a beautiful writer and storyteller. I love love love the metaphor of the sweetgrass that she introduces at the start of the book.
City of Girls: Elizabeth Gilbert brings to life a woman in 1940s New York City who struggles to live life on her terms along with the reputation issues that plague a woman who dares to do such a thing. I love this message for women, which I address in my keynote, encouraging young women to find the courage to "do you."
To inspire storytelling that changes the world
How to Tell A Story (the Moth): This is the quintessential book on crafting your story, one which I couldn't do any better and, therefore, will not even attempt to. Instead, I give this to any client to get them started. 
Saving Us (Katherine Hayhoe) – Climate scientist Katherine Hayhoe says storytelling is the answer to bridging the divide in the discussion on the climate crisis.
Reason for Hope (Jane Goodall) – My role model and someone I quote almost every day. Jane Goodall has dedicated her life's work to changing how people treat animals and the planet. She does it through story, and she brings that idea to life in this book. 
Emotional Intelligence
A couple of books I have recently read to help me change the story I tell myself:
Stop Missing Your Life, Cory Muscara – the book's title is a gut punch for me. You? Ever realize you're just rushing from one thing to the next? Cory's written voice is like a friend whispering in your ear, taking you on a journey to more presence and happiness. 
You Can Heal Your Life, Louise Hay – my friend Lisa O'Neill gifted me this book earlier this year, and it's changed the way I talk to myself. You know you talk to yourself, right? Are you being kind? I have been running an experiment ever since called being my own best friend, and I will write about this in two weeks – I think it's a great reminder as we enter a crazy season and get ready for the following year. 
Have a wonderful Thanksgiving, and I'll see you on the other side. 
Take care out there.

---
SOME WAYS I MAY BE ABLE TO HELP YOU AND YOUR TEAM:
LEAD YOUR WAY: This mentoring/coaching program is designed to help you step into your leadership and show up as your best self so you can communicate to connect and amplify your impact.
COMMUNICATE TO CONNECT: In my storytelling workshops, I teach leaders of all capabilities how to engage authentically with their teams, community, and stakeholders to create meaningful connections that build trust, increase team engagement and lead to better fundraising and revenue generation.
Did you have something else in mind? Let's talk and see how I might be able to help. Contact me and we'll schedule a chat.
---
Stay in touch.
Sign up for our newsletter and receive a digital version of my book From So What? To So Funded! for free.
[ssba]