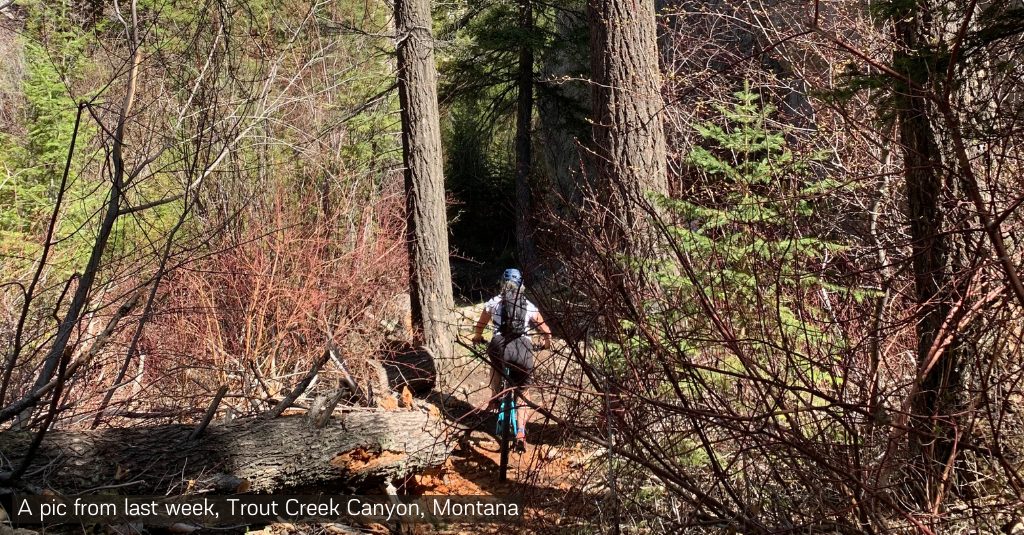 What does the perfect week look like to you? I am part of a program called thought Leaders Business School and have a tribe of people I get together with on a weekly basis. We might be talking about getting our books done, or sharing challenges we have running our practices. Each of us has different areas of expertise, but we have a shared community in that we run a practice based on our thoughts and ideas (not products) with maybe a support person or two but no employees.
So I have found my tribe and I believe everyone needs their tribe. Tuesday of this week, I found myself in a super funk for what reason I cannot tell you. I mean, nothing significant had changed from one day to the next, I just woke up and was feeling exhausted and discouraged. Raise your hand if this has happened to you. I had a good cry, and after our weekly call (in which it was obvious I wasn't OK) THREE people reached out to me independently to offer a call/help/support. I swear, people, find your tribe if you haven't. This one took me a long time to find, but I was ears and eyes open for it, and after a few years, it landed in my lap. Finding your tribe doesn't happen through a Google search. You have to know what you want and pay attention.
Back to my funk of a day. I knew I had to put that head stuff in a box and put it on the top shelf of the closet, put on my big girl pants, and get ready for some client work and a presentation the next day, which is what I did. 
Afterward, I pulled the box back out and it was empty! The feeling was gone. poof. Maybe because I had just put my head down and did work, made some progress. Call it avoidance, call it what you will. I think it was just a bad day and now it's today. Which, brings me to a lovely email I received from an attendee of my session asking how I balance wanting to change the world with the desire to go out backpacking this weekend. 
My question in return is can't you change the world while backpacking? Or can you change the world on the days you aren't backpacking? I think you can have your cake and eat it, too.
Let's ponder both questions.
Question 1 means you combine what you want to do with what you love. Define those two things and figure out how to make it happen. That's your vision. Maybe it takes a long time to get there. Be kind to yourself in the meantime.
I've seen many examples of Scenario 1 – many of them happen to be guests on my podcast, in fact. Like Elinor Fish of Run Wild Retreats. (<–episode 59)
Question 2 means you do what you love on certain days and do the hard work you love on other days. The backpacking (you get we're talking about the proverbial backpacking, now, right?) is the time for you to have a much-needed "rest day" which any athlete or high performer needs. It's what fuels you to be able to do the hard work. It's the whole put your face mask on first before you put it on your kids.
I'm a Scenario 2 kind of girl. And I thought I'd share a bit how I do it. And I'll start by saying, it's far from a perfect week. 
I think it's important to map out what your perfect week looks like. Some call it blocking or chunking. Doing this makes sure I don't let others' priorities infringe on my own priorities. I do my best to stick to it, understanding it never goes as planned. Be kind to yourself. 
Break it down.
Personal
My weekly runs are scheduled in, most of them with a small posse of girlfriends which motivates me to show up. Those are blocked out "BUSY" on my calendar.
Saturday play date is often planned mid-week.
Sunday is play day with hubby, hopefully, disconnected from devices.
Usually, I'm planning a trip or adventure of some sort so I might have some prep or planning to do for it. My next one is a camping/mountain bike trip in Glacier National Park for Memorial Day Weekend.
Catch up with a friend or family. <—- I suck at this one. Sorry, Mom, Dave. Sorry, friends. I need to be better.
Professional
Learning – this involves my classes in Thought Leaders Business School, other masterclasses, reading, and watching things that make me better. 
Thinking – happening all the time. Capturing ideas and experiences and stories so they can be used at other times. Coaching and training classes, this newsletter, speeches.
Selling  – I've always felt like I'm "above" needing to sell. If I sell myself, it looks like I need the business. Through my classes, I've shifted this in my head. People need my stuff. If I didn't give them the opportunity to learn about it, I'm just being downright rude. So, I put myself out there. (Wondering how to work with me? Some ideas below my signature)
Delivering – Kicking ass for my clients. I do my best to confine this to Tuesdays to Thursdays so I can focus on all the other stuff Mondays and Fridays. One can dream. This is a nice dream. 
Lisa O'Neill has an amazing matrix she uses every week and I'm working on a way to integrate it into my planning process. I use the Full Focus Planner and have included it in the weekly preview section. Sharing here because I think it will be useful.
For every day of the week, she fills in the field for the following(not that you do every single one every day): 
In (Attention in. Like meditation, etc. I combine this with the move, below. Because running and biking is also attention in for me)
Out – this is the one I suck at. And what a good exercise in self-awareness! So I'm trying to be better.
Move – this one is not a problem for me. I yoga, trail run, mt bike, xc ski, weight training.
Listen
Think
Sell
Deliver
Bottom Line, do your best. Be kind to yourself.
Now then. Talk to me. I'd love to know what questions or ideas this brings up for you.
PS: One of my many new ideas while I was trying slow is to launch a new master class on storytelling which will be open to the public, perfect for individuals working in the non-profit and purpose-driven sector to learn to be better at using story to get your cause noticed and funded. This is a two-month program that will launch in September (back to school for EVERYONE). There will only be 10 slots available and I'd love to talk to you about it. Contact me to learn more and apply.
Take care out there,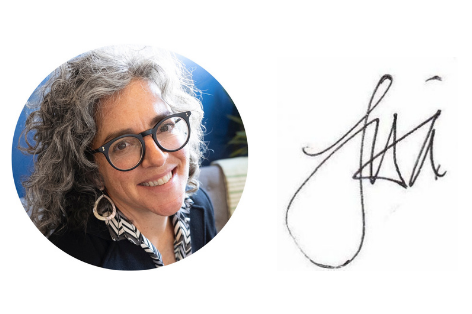 ---
Some ways I may be able to help you and your team:
Want help seeing things differently? Ready to make that idea of yours happen? I still have a few spaces available in June for my Take a Big Leap Coaching program for purpose-driven individuals who want to make a big change or level up their career, business/organization, or want to strike out on their own and launch their thing. This four-month, one-on-one program will help you articulate and make your idea of change happen. Respond here, and we can schedule a time to discuss.
Help non-profit team members level up their storytelling. In this three-part series, I can work with your team to help you elevate your organization's communications and storytelling skills. Want more details? Respond here to schedule a time to talk.
Digital Transformation. Need to bring your work online? I'm here to help. Contact me for details.
---
Stay in touch.
Sign up for our newsletter / podcast to get emails of great stories like this.
[ssba]