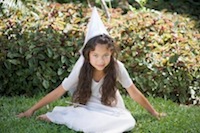 A couple weeks ago, Barrett Rossie asked me about email marketing and how to do it well to generate and manage leads.
I'm not sure I gave him a very good answer at the time, and I've given it more thought.
Email marketing is "easy" in theory and there is no shortage of blog posts to be found online on how to rock it.
But here is the real problem with your email marketing campaign.
Most of us mortal humans start each day with a number of goals. One of the bigs ones is to annihilate that email inbox. As an email marketer, you see your problem, right? You're working against the goals of your reader. I know, I know, they opted in to your list of course and they've been hitting the "receive email" button ever since just waiting for that first email to arrive. But I bought that 6 a.m. plane ticket months ago, and it sounded good at the time. Until my alarm went off that morning.
Subscribing to your email sounded good, too. Until you started sending me emails.
But email is far from dead. In fact, we've seen the best results in our email marketing. You just need to approach it with the aforementioned idea in the forefront of your mind.
How are you going to get them to open that email? 
This isn't just about subject lines. This is about creating anticipation for your email. Building a level of credibility that gets your recipient, no matter how crappy a day it is, not to just delete that email to get that damned inbox empty.
That means you have to provide value, but …. <—— what on earth does that mean other than the letters that make up the words? I look at
Rue La La
emails almost every day. Why? Because I love them.
I love Rue La La because they have products I love at great prices. But it takes more than that to win my love. They do things like give me 30 days of free shipping after I make a purchase. They remind me when my free shipping is going to expire. And, they keep track of what I buy and give me a heads up when that brand will be back on Rue La La again.
It's not just the content.
Email campaigns don't start and end with the marketing department. Adding value isn't just teaching and informing. It's about putting initiatives in place that give your readers real reason to open the email. When I see I only have 10 days left of free shipping, I make a point of taking a look to see if there is anything I want.
Talk about relationships, wow!
How much do I love thee for giving me advanced notice, before the rest of the riff raff, that Hartmann luggage will be back on the boutique next week? They even make it easy and give you calendar reminders. Now I know you know me.
What does this mean for you?
These people have given you an email address. You know that means, don't you? This is the most prized digital currency you can be given short of cash. Don't take this for granted.
You might not be lucky to enough to be selling something as glamorous as designer goods at super reduced prices. That kind of model is hard NOT to seduce the audience.
Seduce your audience.
How do you do that? I have no idea.
I'm just kidding. Anyone can do this, but you have to create excitement for what you have to offer. There has to be a way to do it because you're in the business you're in for a reason, right? Make your subscribers feel special. Give them a reason to believe you are thinking of them.  Offer something special in their birthday month, acknowledge their anniversary of the first day doing business with you. If they bought this product or clicked on this article, you thought they might be interested in this.
Give them the princess treatment – or prince treatment.
Learn how to segment your lists. The email marketing platforms make it easy. Go in there and experiment. Segment by what content they are consuming, what products they are buying, items they are clicking on in various emails.
Map out the plan for each of these segments and create messages that keep you in touch, demonstrate you know them even though it's an auto-responder. Yes – you can design a series of communications that goes out to a special list that completes an action and set them to auto-send at a specified time period.
Put those email marketing platforms to work for you. All those features are there for a reason.
Who has other ideas to add?
---
Download From Transactional to Transformational: Elevate your organization's positioning with effective storytelling.
[ssba]