The stories we are told influence our belief system.
This email would normally come to you on Sunday morning. I know you didn't notice it didn't come. It's OK, I don't expect you to pay that close attention (and I mean that in the most un-passive aggressive kind of way) Sunday morning is my own internal metric and I am not happy with myself if I don't make it.
I was feeling uninspired. I am on the tail end of a great wilderness trip in the Blue Mountains of Oregon and this isn't a travel blog so that's all I thought I had to recount from my past week. I took the time to slow down, to read, sleep, bike, hike, yoga, cry, and laugh.
What could I possibly send out that is of value today?
Then, I reflected on what is happening in this world with the Black Lives Matter movement. And the varied reactions from friends and loved ones, particularly the ones who make light of the situation or simply don't understand the systemic racism occurring in this country. I've really struggled with how to respond in a way that doesn't start a fight. But quite honestly, I'm so taken off guard sometimes by how people can not see it, that I'm rendered speechless and I let the opportunity to discuss it slip away. And I simmer in a smoldering, thick, kind of sticky feeling of guilt.
The reason for my lack of response is that I don't fully understand either. I can't engage in a discussion on the topic if I don't have a lot of facts.
I want to be able to respond like Trevor Noah did to this audience member who asked why reparations shouldn't be paid to other groups in addition to the black people. The questioner's argument was that other people are suffering, too. Why shouldn't they be paid reparations? This video is four minutes long and worth listening to. It's not that recent, but I want to thank Ann Handley for bringing it to my attention.
Wouldn't that be nice, I thought, to have a highly educated response that doesn't escalate the debate but simply dismantles the reasoning and with the help of a great metaphor which I always love, explain why social injustices need to be repaired.
That way, the next time a friend, over drinks, says "but all lives matter," or a family member says "blue lives matter," or a friend posts a meme making light of a serious situation, I'm able to give an educated and measured response. What I find is many of these kinds of comments are distractions for the issue at hand.
How many friends do you have that are staying off social media because they can't take the hate and the discord? What a luxury so many others don't have to be able to distance oneself from the "drama".
I'd like to share three ways I'm educating myself. It's only scratching the surface and you are possibly way ahead of me on this journey so please hit reply with other suggestions, K?
Follow accurate historians: We all have to go back to history class. – we have been whitewashed! I'm following people on Instagram like @blairimani. I learn from her and she shows me other people I should be paying attention to.
Listen to America Did What podcast – co-hosted by Blair Imani (from above) and Kate Robards.
Read So You Want To Talk About Race by Ijeaoma Oluo and take it step further and buy it from Mahogany Books, a black-owned independent bookseller.
Still thinking you don't need to educate yourself because you have a friend who's black? or because "you don't see color?" Sorry, that was snarky, but seriously, we don't know what we don't know. If you still need some motivation to inform yourself, here are a few things I recently watched that lit me up:
For when people in your circle say we should all take responsibility for ourselves, pull ourselves up by our own bootstraps: Kimberly Jones explains the history of oppression using the game of Monopoly as a metaphor:
Reckoning with Racist Historical Figures
This interview with Blair Imani made me realize how much what we learn at school is influenced by the people who teach it. I mean, obviously. But to this degree, I was oblivious.
The discussion on tearing down statues and whether or not it should happen and the executive orders is a distraction. What we need to know is our history lessons have not been an accurate depiction:
I want to have conversations without being confrontational. I don't want to nervously laugh the next time someone says something that shows their own ignorance of important matters.
I have a lot to learn.
The stories we are told at a young age shape us and our belief systems. It's time to learn new stories.
Take care out there,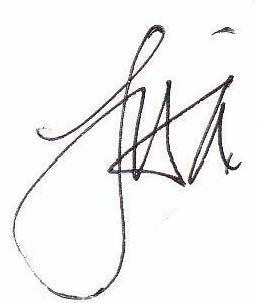 ---
Interested in elevating your organization's positioning with effective storytelling?
Download this ebook: From Transactional to Transformational
---
Stay in touch.
Sign up for our newsletter / podcast to get emails of great stories like this.
[ssba]