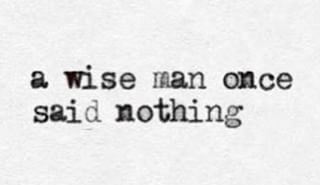 Chinese whispers (or telephone in the United States) is a game played around the world, in which one person whispers a message to another, which is passed through a line of people until the last player announces the message to the entire group. – Source
Often hilarity ensues at how distorted the message has become since it's origin.
Growing up in Central New York in the 80s, I didn't have much opportunity to eat at Mexican restaurants. By the time I moved to Colorado, I didn't know the difference between a burrito, quesadilla, or taco. And then I got a job at The Cantina in Aspen, a very popular Mexican restaurant and cocktail bar on a prime downtown corner. And that's when my "cultural education" began: There was this thing called Cinco de Mayo I'd never heard of but apparently, it's a day where everyone gets really really drunk on margaritas and listens to live music all day. It's a also a day that anyone who works for a Mexican restaurant stands to make a lot of money.
Cinco de Mayo, upon further research, is a minor holiday in Mexico, celebrating the army's victory over France in the Franco-Mexican War. Much like a good game of Chinese Whispers, the meaning of the day has somewhat lost itself.
Monday here in the States was Memorial Day, a day to honor those who have made the greatest sacrifice for our freedom. I don't see a problem (as others do) with those who mistakenly thank veterans for their service – they are only well-intentioned thanks – when they are "supposed" to be remembering the fallen.
The Memorial Day blowout sales? A little tougher to digest, very American, however. It is, after all, a three-day weekend, and for that reason, viewed as the unofficial beginning of Summer. As long as we're honoring and remembering those who are no longer with us, and the families who still are, and who still carry the burden, I can't fault anyone for enjoying a three-day weekend, as I did.
What I can't forgive is the brands who absolutely have to find a way to insert themselves into the conversation when they have no business doing so. Like Manolo Blahnick who displayed a pair of thousand dollar shoes in the hands of a uniformed soldier? Or Christian Louboutin posting an image to Instagram of sexy legs in equally (if not more) expensive beachwear wedges in front of a memorial bouquet of roses? I intentionally did not link to either because I didn't want to give them more undeserved attention.
Some brands like to ruffle feathers and be controversial. I'm not sure why, and I would never counsel that – it's not a good way to make your brand love-able. And yes, I get the whole "love me, hate me, just don't be ambivalent towards me" philosophy but I don't see any reason to actively seek that hate.
Brands would do well to zip it up every now and then, like our annoying friend who can't stop talking and absolutely has nothing of value to add to the conversation.
Untangle the web that is that game of Telephone and seek the original meaning or root of the conversation before you and your social media team carelessly add that soon-to-be-viral blunder. And ask yourself if you really need to be a part of this "conversation." or if silence really is more meaningful.
---
Interested in elevating your organization's positioning with effective storytelling?
Download this ebook: From Transactional to Transformational
[ssba]