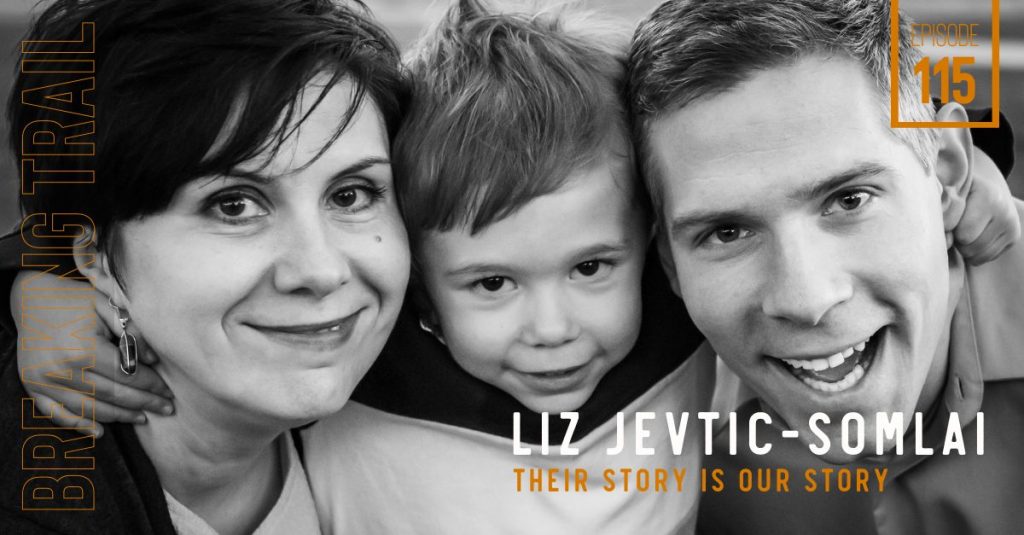 Today's story comes from Elizabeta Jevtic-Somlai. Originally from Serbia, now living in Phoenix, Arizona. Liz knows what it's like to flee a country she loved and to find new roots, a new way in a strange and unwelcoming country.
I have the privilege of working with her at Their Story is Our Story, where we are working to tell the stories of refugees to change the perception, reception, and legislation in a way that supports people fleeing violence and persecution.
Liz lost a great deal when she escaped her beautiful country. But she says, she will not lose who she is or where she came from.
Here is a bit more about Liz before we jump into her full story.
Even in her youth, Liz understood that education can better lives, and she loves to learn. She holds a BA in International Relations, a BA, a MA in German/Holocaust Studies, and a Ph.D. in International Conflict Analysis. She is a passionate advocate for human rights, more specifically minority, refugee, women, and children's rights, and has presented, researched, and published much on the topic of long-term (re-)integration.
She comes to TSOS with extensive professional experience in operations and policy planning at the U.N. level and curriculum and course development in higher education. As a refugee herself, Liz knows that trials are part of the journey and that life is precious. She is always ready for a good laugh, loves engaging young minds in meaningful discussions, spending time with her family, and embracing new cultures, people, and food.
Liz said we can educate people with personal stories – we connect to them and change our perception of that label (refugee). With that, people change their actions. Over time, we see an increase in people wanting to help with food, clothing, integration into communities.
Today:
Get a first-hand experience of what it's like to sneak out of your country at the young age of 14
The trials in starting over
How Liz broke the cycle
Why sharing the stories of refugees matters
How to get involved and help
She wants you to know her story is not meant to be a sad story. It is a story of a survivor.
With that, let's listen in and gear up for what's next.
OR
Where to find Liz and other links:
Want to do me a huge favor?
Reviewing and sharing are the most helpful ways to get this in front of new listeners.
Make sure and get the next episode in your inbox – subscribe right up there, top right of this page.
If you enjoyed this podcast, I would LOVE it if you reviewed it here on iTunes! It makes a big difference!
I really want to hear from you – questions, topic and guest suggestions, anything. Talk to me in the comments below or here.
---
Stay in touch.
Sign up for our newsletter / podcast to get emails of great stories like this.
[ssba]