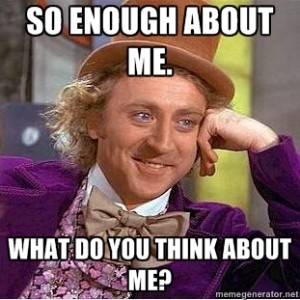 I was reminded yet again just a few weeks ago that not everything is about me.
I'm sharing the story because it has not one, but two lessons: First, our natural tendency is to jump to the most paranoid conclusions and second, Triberr is a really good tool for boosting blog traffic and search engine ranking.
Triberr is a place where bloggers connect into tribes to discover and share great content and share.
Lately, I've been feeling somewhat guilty for neglecting my tribes.
I had been bad about it and despite the fact that I hadn't been sharing their content, my tribe was still sharing mine. And then, I noticed they weren't.
My traffic and social shares dropped off noticeably. You can see the dip on my graph.
I started to feel even guiltier. But I've had other priorities and I didn't do anything about it immediately until about two weeks ago at which time I set aside 20 minutes to go in and make things right with my tribes.
I logged in to discover I was no longer in one of my favorite tribes. I was bummed. I bowed my head in shame. Booted from my favorite tribe. As I stared at the screen concocting this scenario in my head, I decided to simply email the leader and ask flat out.
Me: "I know I've been really bad about sharing content. I noticed I'm not in your tribe anymore. Is it because I was bad and inactive or was it not by design?"
Him: "Ha! I wondered why you left us. Triberr has been wonky lately. I'll add you back in tonight."
Drama averted. Whoooeeee, they don't call me a communications professional for nothing!
A simple email exchange and I was breathing a sigh of relief before I went down a very wrong path for no reason. I'm not a big fan of the weird dynamics that are often a result of online communications. I don't really have time or interest in getting embroiled in that stuff and would sooner avoid or cut that clutter out of my life. I'm here to have fun, build awesome relationships and grow a successful business.
Notice I was feeling guilty about something. I projected that guilt right into what I thought to be the source of the problem. Wow.
It more than likely happens to each of us daily. Back in the days when I was waiting tables, I was ticked off when the bus boy didn't show up for his shift. I hate when people let me down or aren't reliable. It turns out he was killed in a car accident on the way to work. His small son will grow up without knowing his father and I was pissed because I had to clear the damn plates.
Here's a thought: We aren't always the target of people's actions. What they said or did more than likely has nothing to do with us. We have no idea what is going on in their life. No idea.
So let's all make a pact now and stop jumping to the paranoid conclusion. Instead, cut some slack and ask some questions.
And now for lesson #2. If you have a blog, you might want to read on otherwise, you can skip.
Triberr for Traffic and Search Engine Ranking
I don't have a lot of time to market my blog the way I'd like to so I have to focus on a few things with the greatest impact.
In case you hadn't noticed, the whole averted drama thing came about because my traffic and social shares had noticeably decreased.
I wasn't really a big fan of Triberr at first but I'll say it's been good for traffic and social shares which are great for search engine ranking.
Let's not lose sight of the fact, that traffic is nice – it's especially nice for the ego, but if it isn't bringing leads, then does it really matter?
Yes, it does. Traffic, a low bounce rate, and social shares and backlinks all help your search engine ranking and site authority. You can find your site authority here. Improve this over time, and your organic search traffic will grow and generate leads if it isn't now. (Also, of you're not generating leads, it could be because your content sucks, but that's for another post.)
There are tribes for every niche imaginable on Triberr – it's not just for marketing. I suggest you try it out especially if you are a relatively new blog.
And there you have it; two lessons in one story.
---
Download From Transactional to Transformational: Elevate your organization's positioning with effective storytelling.
[ssba]