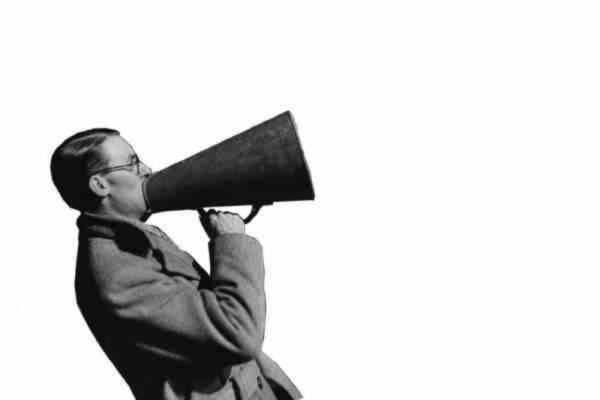 I started writing this the morning after Election Day. It took me a few days to get it where I want it.
In times like this, major moments in history, or large news events that generate debate, whether we are victorious or in need of consolation, many of us turn to our online communities to commiserate, to get inspiration, to not feel alone.
Because of that, a lot of us also feel the need to express our opinion – perhaps because we have a new opinion to share, sometimes only because we feel like we need to take advantage of the potential for attention. I'm not judging one way or another even though it might sound like I am. The beauty of the online conversation is we all have the ability to express our thoughts. Even better is our ability to chose to not follow those we don't want to.
For those who want to build an audience, who have brands you manage, it's natural to think you need to get involved in the conversation. Some feel like it's an opportunity to create something that gets shared and goes "viral."
"We can't be silent," we think, it's our responsibility to speak out! Maybe so! or maybe not.
Let's explore.
Can you add value?
Listen, if you're just throwing your emotions out like a wet noodle against the wall, take a step back and re-think your plan. Please, before you feel the need to add to the litany of opinions and essays, are you adding new perspective? Providing new information? Helping people in some way? Giving a way to take action?
Being part of the echo chamber helps no one to stand out or take leadership in your community.
Tap into challenges and fear.
I'm not suggesting a remake of the Presidential campaign here. Put yourself in the mind of your audience – they follow you or turn to you because you help them to be better in some way.
So how can you take, for example, our current political landscape that you're dying to talk about and help others? This morning I received a few emails from financial advisors offering advice on what the outcome of the election means for your investment portfolio. Great idea because we know the market tanked last night but is recovering. Should I sell everything? Sit tight? What does all this mean to my hard-preserved savings?
If you are a business owner, you might want to get involved or take action in some way, and get others to join you. We're working with a business in the manufacturing sector who wants to set up a Kickstarter campaign to fund a project geared towards small business concerned about the effects of the upcoming new trade policy. My restaurant client offered free hugs and 25 percent off alcohol in their #ourcampaignislove.
And if you have nothing to say, or if it's a stretch to get involved in the conversation. Resist the urge to throw that wet noodle against the wall. It serves no purpose.
Consider the perception you want to shape.
What do you want people to feel or how do you want to change them? In other words what is the end goal, not for you, but for your audience. Set the course from there.
Whether it's a speech, an email, a blog post, a Facebook post or a video, knowing what you want your story to achieve helps you craft it from the beginning.
Most importantly, it prevents you from gratuitously getting involved in the conversation.
---
Interested in elevating your organization's positioning with effective storytelling?
Download this ebook: From Transactional to Transformational
[ssba]