In her Essays of Undoing*, Terry Tempest Williams painted a picture of our national parks in 2055. The essay entitled The Park of the Future takes visitors to Canyonlands National Park. She describes how access is limited to the park to two "enclosed viewing stations … that are cooled by solar power." The roads now abandoned, "historical scars reminiscent of a time when the world was fueled by gasoline and people drove cars without thinking." Virtual goggles are provided at the lookout stations where visitors can look out at the now barren landscape and see what it looked like decades ago when there was sage, other greenery, trees, wildlife and water in the river.
This essay has haunted me since I read it a few months ago.
In its haunting beauty, Terry Tempest Williams has brought to life the issue of climate change by showing us what is at stake. The problem of climate change, as we know, is vast and daunting. To the average person, we know and we care about it. We do our part by drinking water from our Hyrdroflask water bottles and our reusable shopping bags, all while knowing it's not enough.
In this story, Terry Tempest Williams has shown readers what will happen if we don't take action today.
In choosing one park and one scenario, she has changed the way I think about something (in this case, a global, abstract-feeling issue). She has held real estate in my memory, which is a huge feat since I can't seem to remember anything without writing it down. I can't even remember where I put my sunglasses. But this story, I can't shake from my mind.
Haunting —-> Thought-provoking —–> Memorable ——–> Action
Any good story has something at stake. In the movie Sliding Doors, director Peter Howitt shows us what's at stake if Gwyneth Paltrow misses her train. He takes us down the path to see how life has so changed, whether she makes it or not.
So I'll ask you: Are you working on something that feels bigger than the individual, that is daunting, even abstract? Have you shown your audience what is at stake? Not to be alarmist or threatening, but to clearly illustrate what it would look like if you didn't exist?
Show them a future that doesn't include you and them together. Give us impact, make us think, make you hard to shake from my mind.
And we'll take action.
By the way, follow me on Goodreads and let's share the great reading we discover.
Recommended reading:
*Erosion: Essays of Undoing, Terry Tempest Williams
Take care out there,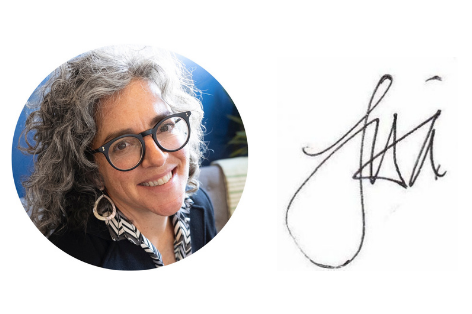 ---
Some ways I may be able to help you and your team:
Want to start the year off right? I have three slots available in January for my Take a Big Leap Coaching program. For purpose-driven individuals who want to level up their career, business/organization, or want to strike out on your own and launch your thing. This four-month, one-on-one program will help you articulate and make your idea of change happen. Respond here and we can schedule a time to discuss.
Creative problem-solving for non-profit teams. I bring outside perspective to your purpose-driven team to help you get people to care about something. Contact me to talk about facilitation or training for your team.
Digital Transformation. Need to bring your work online? I'm here to help. Contact me for details.
---
Stay in touch.
Sign up for our newsletter / podcast to get emails of great stories like this.
[ssba]