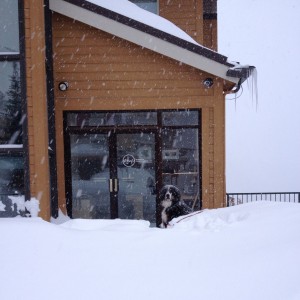 Hi. I haven't forgotten you. I actually had posts scheduled for last Friday, Monday and yesterday.
I went back and forth between posting my regular content that was scheduled and writing a reaction to last week's events (which I did and chose not to publish). And then I decided to stick with what I felt in my heart, and that was simply not to blog this past week.
I felt compelled to leave a note here today because I want to wish everyone a very happy holiday and New Year and thank you for your friendship, advice, and support.
If anything has come out of the events of the past week, I know we will all take the time to be grateful and love the ones we are with. I know I will and have been.
This will be my final quiet week and a half – it looks like things will be very busy for Big Leap after the New Year and I am filled with gratitude. Now I wish I had enjoyed the last three months more and not worried so much about the future! Figures.
I'll pick up after the holidays with some good stories about Patagonia and Nordstrom. As well, the Flash Friday Series  will continue with some cool stories from readers you might know.
I'm looking forward to being home and spending time with my husband, dogs, and good friends. We'll be skiing, playing, eating and drinking. Good friends will be visiting from Seattle and my husband is trying to replicate the famous sauce used in the steak frites at Le Relais de l'Entrecôte  in Paris (!). I will be attempting a gorgeous layered red velvet cake. Then, I will be prepping to start the Paleo 30 Plan in January to get fit for my race in August. I'll share more in January.
What about you? Any fun plans or challenges on your list? I wish you all a very Merry Christmas and New Year.
[ssba]