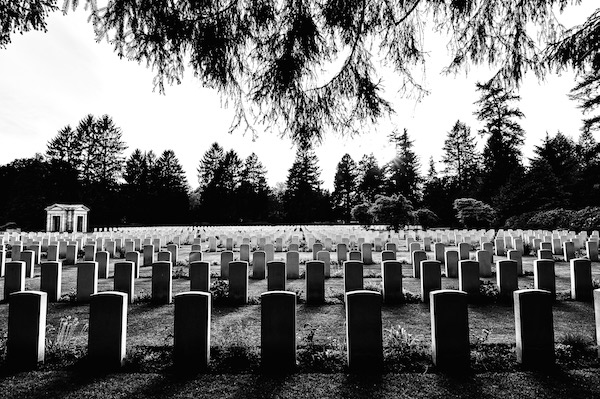 I'm not trying to be morbid here but when I heard Nancy Reagan's tributes last month after she died, I wondered why it is we wait to let someone else write our obituary after we're gone.
I didn't know that much about Mrs. Reagan; I'll be honest. Ronald Reagan was president during the years I was in high school and college, a time I was far too self-absorbed to pay attention to things beyond the superficial that didn't have to do with me directly, or the guy I had a crush on.
And then, in mid March 2016, her life is summed up in headlines, sound bites and tributes that fit within a tweet. I learned: She was devoted to her husband, first and foremost. Secondly she took a controversial stance on stem cell research (relating back to her husband and his battle with Alzheimers).
Her life. Summarized after she's gone. And all I could think of every time I heard mention of it in the days that followed is while that kind of love and dedication is to be admired, it is not how I would want to be remembered.
On the other hand, Keith Emerson of Emerson, Lake & Powell, another person I was aware of but knew very little about until he passed, had his own headlines: He was a pioneer and an innovator in the music industry "fusing rock music with classical and jazz influences" (it goes on to say much more: CNN)
Having your eulogy/obituary written after you die is somewhat like getting all the deferred maintenance and remodeling done on your house when you decide to list it for sale. Wouldn't it be more useful to do it sooner rather than later, so we can live and enjoy it?
Business obituary as a corporate vision
Try as we might to develop our own brands, the customer has the final say in what the brand truly is. If they don't think it, perceive it, and say it, the brand isn't who it thinks it is.
What if we reverse engineered the brand story to get to our own personal, or corporate "truth" by writing our obituary?
If you were to die today, or your business were to shut it's doors, what do you want the headlines, sound bites, deeper reports, and follow up stories to say?
Basically, you're refinishing the hardwood floors before you move out so you can enjoy them – instead of your new buyers.
What would the headline be?
What is the founding story before you hit it big and landed on the cover of Inc.?
What made you or your business what it is?
How specifically did it change those it affected?
Which celebrities would tweet tributes about you and what would they say?
What are the stories others would share about you, say, on your Facebook memorial page?
What are the key works you'll be known for? (thinking of interviews and key collaborations of David Bowie's that surfaced later)
Number 5 sounds like the most fun. I've actually held up publishing this post for two days trying to think what a celebrity would tweet about me or my business and I got nothing. What would your celebrity tributes say?
[ssba]