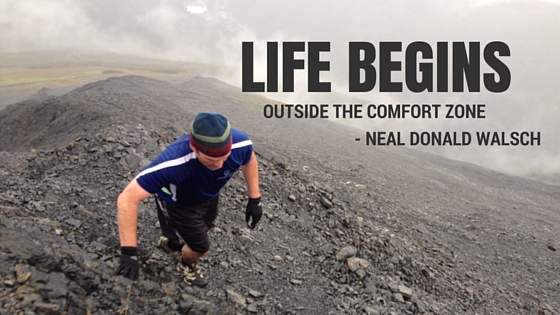 Raf Simons had just been hired as Christian Dior's creative director and had eight weeks before Paris Fashion Week to work with his new (to him) team and present the haute couture collection. No big deal.
In the documentary Dior and I, director Frédéric Tcheng takes us on a gorgeous and intimate tour of the process. He shows us how a new leader takes the helm, finds his own inspiration to create a vision, communicate that vision and works/collaborates with a talented team to execute the seemingly impossible plan.
"I don't give up until the first girl is on stage." If it doesn't work, I'll be smiling. But I won't give up until then. – Raf Simons
The scene that absolutely pierced me took place on a terrace in Paris the week or day before the show. We see Raf meeting with his close advisors on final details. And he starts to break down a little, then a lot. We see in his face such raw fear, even terror. There is so much that could go wrong. Just watching it gave me sympathy pains (or emotions) and made me want to retreat to the fetal position.
Think about how much he is putting himself out there – the fashion critics, the audience, the stars, the publicity. And I thought, if this guy, at this level experiences that, I might not be the nut job I think I am. Everyone has that moment of self-doubt.
It reminded me of a very cold December night years ago during the holidays when I became crippled in fear because I would soon be (temporarily) leaving the comfort of my home and husband and dogs to take a job in Chicago. It reminded me of many scenes in my life – before I present a marketing strategy to a client executive team, or give a talk, or start off on a wilderness adventure.
I thought about that time I agreed to do a 20-mile trail run in the Washington Cascades with a group of friends, not an organized event. Just us out for a run, and I was left behind in the first four miles. As I scrambled up a loose talus field and looked back down at a lake below, wondering if I was still on the trail or not, all I could think of is "why can't I just be happy sitting home watching TV?"
Interestingly, I discovered my answer to that question this past weekend. I was registered for a trail race that was to take place Saturday. It would be my first race ever with my husband Patrick and we'd trained all summer for it.
The week before the race is a familiar one for me. It's time to taper training with light runs, and easy strength training to ensure the knees and ankles stay strong. I don't drink wine or alcohol (trust me, a huge sacrifice). The night before, I'll be too nervous to sleep. The morning of, I'll have no appetite and will have to force myself to eat my eggs/avocado. The race will begin and I'll be counting the minutes until I reach the finish line.
And I'll be wondering "Why I do this to myself?"
But the race was canceled two days before due to the wildfires nearby. So I should have been relieved, right? I'm off the hook.
Instead, I felt restless and dissatisfied.
We can't stay home and watch TV because we just can't. Putting our work out there makes us vulnerable and scared. Going after and winning a big project then realizing you have to do it. Making yourself register for a race and then you have to run it. Quitting your job. Trying a new adventure.
Pushing outside our comfort zone sucks for many of us. But that dissatisfaction you might be struggling with could be because you've let fear win and have played it safe. I'd take vulnerability and fear any day over restlessness and dissatisfaction, to experience that feeling of accomplishment afterwards.
I use relative terms here because these statements mean something different for each of us. Our comfort zone, pushing our boundaries, and accomplishments are all at different levels (I'm not launching an haute couture collection nor am I running the Leadville 100). The more we do it, however, the more we recognize that sick feeling and are able to push through it. Notice, I didn't say make it go away.
It's not a sign of weakness like I originally thought, but a sign of strength.
A friend of mine in technology once said to me, "we're all just faking it," when I confessed to feeling over my head on something. We're all putting ourselves out there. Most of us are really worried about it. But it shouldn't let it stop us. Remember the alternative – playing it safe – vs. that prize at the end of having accomplished something.
PS. That's Patrick in the photo climbing Mt. Marathon in Seward, Alaska. He was swearing at me during the climb. But he talks about it a lot now. Wink, wink.
I'd really like to know what you think. Is it hard for you to take a big leap?
---
Interested in elevating your organization's positioning with effective storytelling?
Download this ebook: From Transactional to Transformational
[ssba]