Greetings, mates.
I'm writing to you from Australia where I'm working with a group of creatives on a project here in Melbourne. I've never met these people before in person and it's like showing up new with no history – a clean slate; like moving to a new town and starting fresh.
Do you find yourself in that situation often? I do not. And I watched the dynamics closely as people got to know who I am. Outside perspective can be very informative.
At one point, a colleague advised me the best way to get to know everyone. You'll have to meet a lot of people at once. "Fortunately, for you, you have the most amazing hair so everyone will remember who you are."
If you know or follow me, you know I recently stopped coloring and straightening my hair. He had no idea of course. He had no idea the mental and emotional journey I went through when I transitioned to my natural state.
You also might be thinking, really? We're still talking about your hair? Yes, my husband welcomes you to his world. We are still talking about my hair.
Let's get back to this compliment (let's get back to me and my great hair): I had a moment of realization. All this time, I was trying to look more polished and professional. And when I made a change that quite honestly felt counter-intuitive, and even vulnerable, it made me more memorable, more noticeable.
Brené Brown said, "Be who you are, not who you think you should be."
Authenticity is a tricky word and I use it with great reluctance. For one, it's meaning is quite subjective. If you take my metaphor literally, you would simply not do your hair in the morning. Heck, you would stop grooming yourself altogether because you are who you are, not who you should be.
Being exactly how you are isn't always a great thing, much like BP CEO Tony Hayward's inadvertent moment of authenticity: Remember the Gulf Oil Spill when he said: "I just want my life back?"
Some people are massive jerks and we don't want them to be authentic.
When we go on and on about "telling a story," we aren't suggesting you create a piece of fiction to mislead people. Rather, create your stories to show people who you are.
Because brands are made of people and by people, this applies not only to individuals but also to small businesses and larger brands. Showing who you are makes you memorable and builds trust within your community.
When we let our gray curly hair fly free, we are far more attractive (not like hot attractive, but like attract people to us) because we are who we are. People buy us.
Of course, that also means we repel the buyers who don't like that "messy curly hair." To that I say: They aren't your right buyer. Patagonia does this every time they take a political or climate stance.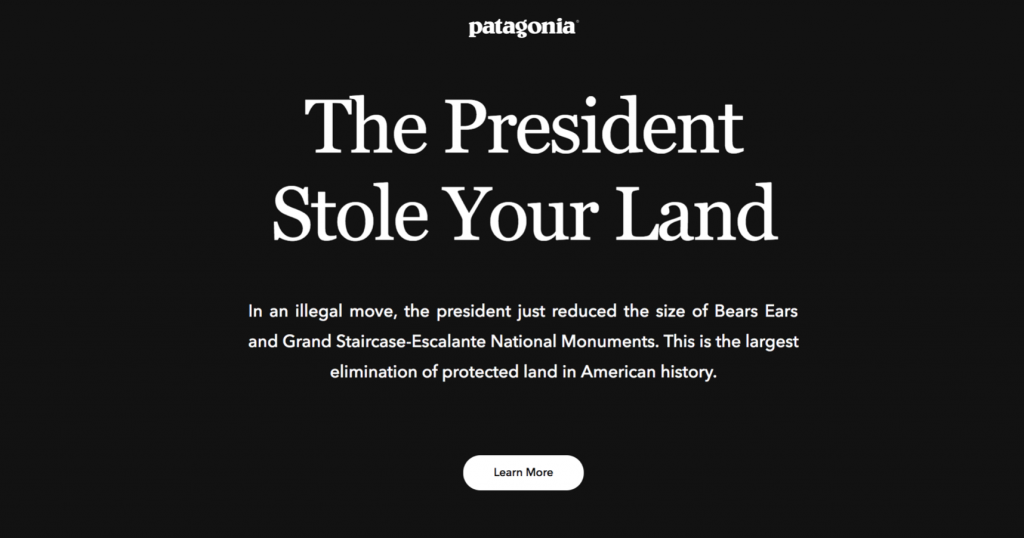 Hate us, love us, just don't be indifferent.
If I had to break down authenticity into a process, it would look something like this.
Tell us:
Who you are.
Where you've been.
Where you want to go.
What you believe.
What you feel.
And because it's not just about the talk, but also the walk, Be:
Of service to others
Empathetic
Curious
True to your word
I'd love to know what you think. What am I missing on this list?
---
Interested in elevating your organization's positioning with effective storytelling?
Download this ebook: From Transactional to Transformational
---
Stay in touch.
Sign up for our newsletter / podcast to get emails of great stories like this.
[ssba]