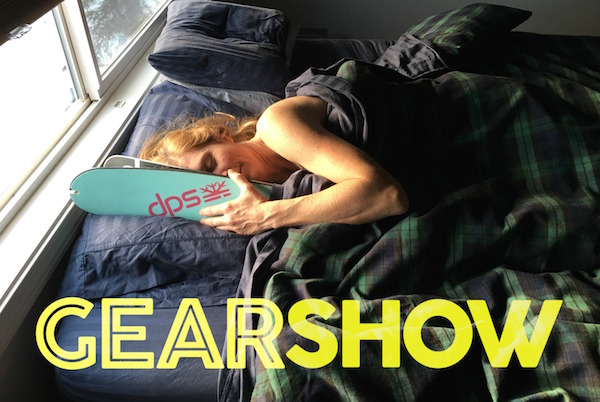 Listen here:
When we set ourselves up for success in life, we succeed. Having the right tools at our disposal is so important. For example, I have been telemark skiing for about 10 years, when a few years ago, I decided I really missed alpine skiing. I made the switch back a bit reluctantly, because my husband also teles. It's what we did together. But ever since I switched back, and got myself a pair of skis I love, I ski more. I love it more. I have more fun. More happy. More productive.
It's expensive. I get it. Sometimes, if you are able, you have to go for it. And if you do, you want something that you don't just love, but that you really love. (see above)
Today is Part 3 and the final installment in our backcountry ski equipment series with Brian Harder, former ski mountaineer racer and Exum Mountain Guide, based in Anchorage Alaska.
In today's episode we'll discuss the factors to consider when purchasing alpine touring skis. Brian will also provide a few pearls of advice to save the day in the backcountry – things you might not otherwise have thought of, as well as tell us about one brand of ski in particular that changed powder skiing for him forever, for the better. Can you guess which one?
And finally, he gives us the tools we need to inform ourselves to make our own decisions to purchase the right equipment for our own needs. You can catch up on the full conversation with parts one and two where we talked about boots and bindings respectively.
How to understand the specs in a product page:
Width/shape
Camber
Early rise
Rocker
Weight
Links mentioned: Research your specific product here as we don't get too specific on brands
Wild Snow – Lou Dawson – we don't get too product specific but Lou might have a review on your topic.
Favorite app or technology:
Where to find Brian
Listen here:
Want to do me a huge favor?
If you enjoyed this episode of the Gear Show,
please share with your friends

Write a review on iTunes and subscribe

Tell me your story in the comments below – it might shape future episodes 
See you next week!
[ssba]