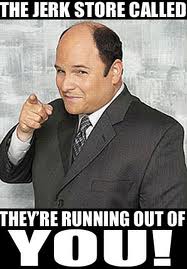 Today, I'd like to share a story about treating your newbie market with care and why it's important to dumb your message down for the masses.
I'm working on getting wine labels printed for a client. (And when I say "client" I actually mean my amazing husband who is a winemaker and has a startup Northwest winery.)
I've worked with wineries in the past, and I've led label design projects, but I've never had to initiate the printing process. I know there will be a number of factors that go into the decision such as:
Paper selection;
Print treatments like hot foil stamps;
Digital or offset printing;
and who knows what else?
In other words, I'm a newbie to this. And it feels overwhelming because I know there is a lot I don't know.
I contacted printers I've worked with via other clients and sought a few referrals. I went to their websites, visited a few pages of content, then filled out a web form requesting label samples.
And I waited.
Only one of the five printers I contacted sent me samples. I followed up with a few by phone and still haven't received anything.
Do these companies not want more business? Is it because I'm a less profitable client? This won't be a large order at first, and I'm new at this so it's going to take some time to educate me. I get it.
Am I that much of a hassle they won't even follow up?
Dumb Your Message Down
"It's smart. It's a smart line, and a smart crowd will appreciate it. And I'm not going to dumb it down for some bonehead mass audience!"

― George Costanza
I called the one printer who sent us samples with my questions. A human answered within two rings and I wasn't even transferred. She was able to answer all of my questions and offer advice based on our unique situation. She suggested I send her the label art so she can look and tell me what options are even out there for us.
You know what happened? I'm suddenly not interested in price comparing. I know I'll work with these guys.
She put me in my comfort zone because she was going to help me through the process. I had someone I could trust and this was pretty easily earned, by
Following through on a web form request. (Why go to the trouble of creating a web form if you aren't going to respond? Test yours now!)

Answering the phone. (Why have phones if you aren't going to answer them?)
Being completely informative and helpful. (Content marketing is simply good marketing.)
Boy, that's not too hard.
Treat Your Customer Like a Newbie
Last week, I was writing an email campaign for a client in the financial services sector. I quickly instant messaged her to ask if their investors are newbies or seasoned. She responded,
"Treat them as if they are newbies."
I thought, good answer.
In no way am I suggesting you talk down to your customer or make them feel stupid. I'm saying, let's assume your prospect is intelligent and a quick study, but knows very little about your business. How can you guide them through the process?
Put Yourself In Their Place
Think about it. It's a pretty vulnerable feeling when you have to make purchase decisions about something of which you know very little. Consumers are smart and have access and ability to a great deal of data. Why not provide it on your website? You probably think you don't have the time to do it. That's a lot of work. Do you have any idea how much time you and/or your sales team is spending repeating all that information all day, every day?
So start capturing all that data. Go back through eliminate jargon and acronyms or provide a glossary and explanation of everything. If you're afraid of over-simplifying and losing your more sophisticated audience, then separate them on your website. Or, provide links to explain terms you think most will know but your newbie won't.
I don't care what business you are in. You can't afford to turn away money from the entry level class in your market. Instead you should foster this market; they are the future.
The ski industry, for example spends billions of dollars to get people into beginner ski lesson packages. They provide lessons, lift tickets,and rental packages at extremely low rates, to get them in the door. Entire industries die when they don't pay attention to this important sector in your target market.
How can you hug a newbie today?
---
Download From Transactional to Transformational: Elevate your organization's positioning with effective storytelling.
[ssba]