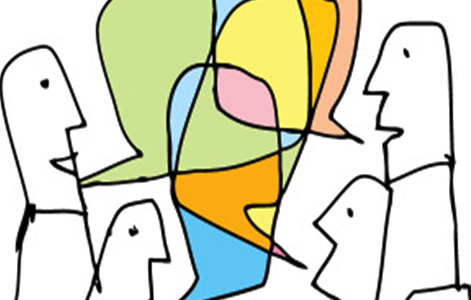 Creating your own branded content and having a social presence is great, but the key to growth and expansion of your networks is getting others to talk about you on social media. When this happens, you can be sleeping and people are marketing your brand.
I mentioned this recently at a conference: Shine the light on your community and let others tell your story. It's far more powerful than when you tell it yourself – trust level is higher within tight networks and third-party sources.
But you can't just ask "How can we get people to talk about us on social media?" You don't get to control the un-control-able.
But you can lay groundwork to encourage community participation.
Be worth talking about.
This one seems pretty obvious but I'm surprised how often it's overlooked. You have to be doing something that makes someone want to talk about you. If your customer experience is "meh" no one is hurrying to get on Facebook and share the fact. To get them to talk about you, you've either totally pissed them off and under-delivered, or you made them very happy. Let's shoot for the latter.
In general, your buyers like to make recommendations to their networks. They enjoy being a connector and being responsible for another happy experience.
Make it easy for them to talk about you.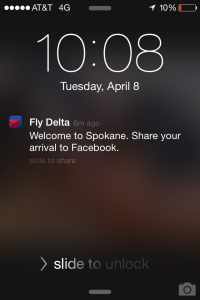 Doing everything possible to make it easy, or to "suggest" a share makes a difference. This means any content you are creating comes complete with it's own share buttons. People won't work harder than they need to, and a little share button serves a suggestive reminder.
Respond to people when they mention you in any way. This shows you are watching, are human, and it only encourages the next person to want to talk about you. There is nothing more lame than making a comment on a blog or posting something on a brand's Facebook page only to get crickets in return. Set a good example for interaction, and you'll stimulate more.
Groundwork aside, let's get into some tactics. Here are several ideas to get your community talking about you. Hopefully you can take a few and apply them to your own business.
Ask for their involvement.
You know the saying – we all have opinions, right? Have you asked your audience for theirs? It doesn't matter if you're in the B2B or B2C space, whether it's your email database, or your following on social media, go ahead and include them in decisions you are making that impact your business and how your audience decides to ultimately purchase from you.
Just the other day, an author we are working with was deciding on which book cover to go with. We suggested he post his two favorite options on his Facebook page and see what his loyal followers think: Almost 200 comments later, not only did he know which way to proceed (resoundingly) but he helped spread the word about his *hint* upcoming book.
Ask for reviews.
Reviews help you get found. Google Business pages, Yelp, TripAdvisor, Viewpoints – whatever industry you are in, there is likely an appropriate site for you to be directing your customers to provide reviews. (Of course, be prepared when you do this, to know how to respond if and when you get the occasional negative review.)
But don't stop there.
Customer stories can be used in a variety of ways. Don't just get testimonials, although detailed testimonials (not long, just detailed) are great to add on your website on appropriate pages.
Ask your best users/customers to share their success stories and re-purpose in a case study or white paper, a video, or a blog post. GoPro wants to showcase your great videos. You can submit your video for a chance to be featured in their weekly video. Skype's stay together campaign shared personal stories of Skype users.
Find your biggest advocates and learn why they love you so much. Use their love to generate more. We've interviewed teachers and surgeons to discuss software they use, how they use it, and how it helps them be better at what they do. They get featured in video and blog content, and you get content that is worth sharing and talking about.
Visual communication: A picture tells a thousands words.
The New York Library wants to see your book shelf – post a #bookshelfie on Instagram.
My client at Spring Creek Ranch in Jackson Hole might re-post your Instagram image on their Facebook page if you tag it #springcreekranch and if it rocks.
Hilah of Hilah Cooking wants to showcase your creations of her recipes on the image gallery on her website. Tag them with #hilahcooking and there you are! Famous! and recognized!
The Kimpton Group just launched #KimptonContest2014 to showcase their dog-friendly accommodations. And who would decline an opportunity to share a photo of their pet?
You see what's happening? Each is encouraging their fans to post in exchange for some recognition. Meanwhile, their networks
For the most part, everyone loves to be recognized and have their 30 seconds of fame. yes, there are industry compliance and confidentiality issues that need to be handled in some cases, and that's a topic for another time. See what's happening? Every time you get someone to particiapate in one of these ideas, they are sharing it with their own networks. Shining the light on your community is fun – it's fun for you as a brand because you get what you are trying to achieve, but it's even more fun for the people in your community. Make them feel a part of something bigger, and they will give you that elusive "get your people to talk about you."

I'd love to hear from you – what you've seen or what you've done that involves community participation and input. 
PS. I've co-created an ebook. and you'll start to see more of this after the New Year. (I'm working on one on telling a  better story as we speak). This one came about because many of our client projects begin with a new website to ensure that it is more than a digital brochure but actually does the work it's supposed to strategically – generate leads, drive sales among other things. 

[ssba]