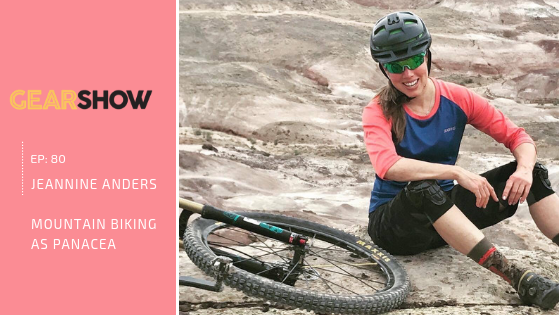 Jeannine Anders followed "The Call" to Colorado 15 years ago where she settled in the Vail Valley. Many of us have heard a similar call – one to the mountains, right? She held a career in sales while pursuing her passion for cycling. She's competed in over 20 ultra-endurance mountain bike races including multiple 100-mile, 12- and 25-hour solo races as well as a multi-day stage race through the Swiss Alps. She eventually joined the board for the non-profit, Sacred Cycle, while managing their race team and helping to spread their mission which is to empower survivors of sexual abuse and sexual assault through therapy and mountain biking, creating a sacred cycle of recovery, personal development, and community impact.
Biking has had an extremely positive influence on Jeannine's life and we talk about how it defined her – how mountain biking helps all of us in various ways and now, how it is being put to work to help survivors of sexual abuse and assault.
Also discussed:
Secret tips for kicking ass at races despite the butterflies
Giving up racing – to live life and missing it
Finding your self-worth when it's not tied to competition
With that, let's listen in and gear up for what's next.
Where to find Jeannine:
Resources mentioned:
Want to do me a huge favor?
Reviewing and sharing are the most helpful ways to get this in front of new listeners.
Make sure and get the next episode in your inbox – subscribe right up there, top right of this page.
If you enjoyed this podcast, I would LOVE it if you reviewed it here on iTunes! It makes a big difference!
I really want to hear from you – questions, topic and guest suggestions, anything. Talk to me in the comments below or here.
See you next week!
[ssba]