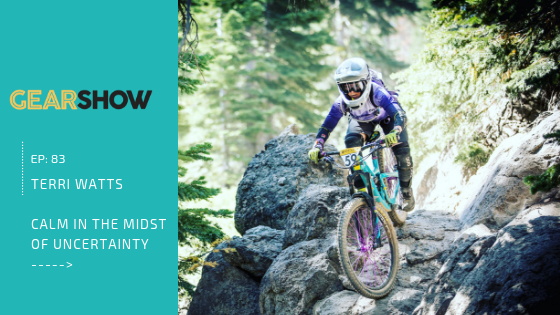 Terri Watts quit her job as an occupational therapist in Athens, Georgia to race the IMBA National Enduro Series for Pro Women. This girl from Georgia seemingly came out of nowhere to win the 2017 USA Cycling Enduro National Championship. Now, she is semi-retired from racing and back working part-time as an occupational therapist and part of the time as a PMBIA Level 1 mountain bike guide and coach with Ninja Mountain Bike Performance. 
We talk about taking a sabbatical – how to do it and how it changes life afterward; the difference in racing when you have no track record compared to when you've become a champion and expectations are greater. But most of all, we talked about how much more successful you can be when you relax in times of uncertainty and stress. She was specifically talking about biking, but it's an appropriate life lesson as well. 
So, with that, let's listen in and gear up for what's next. 
Where to find Terri:
Want to do me a huge favor?
Reviewing and sharing are the most helpful ways to get this in front of new listeners.
Make sure and get the next episode in your inbox – subscribe right up there, top right of this page.
If you enjoyed this podcast, I would LOVE it if you reviewed it here on iTunes! It makes a big difference!
I really want to hear from you – questions, topic and guest suggestions, anything. Talk to me in the comments below or here.
See you next week!
[ssba]