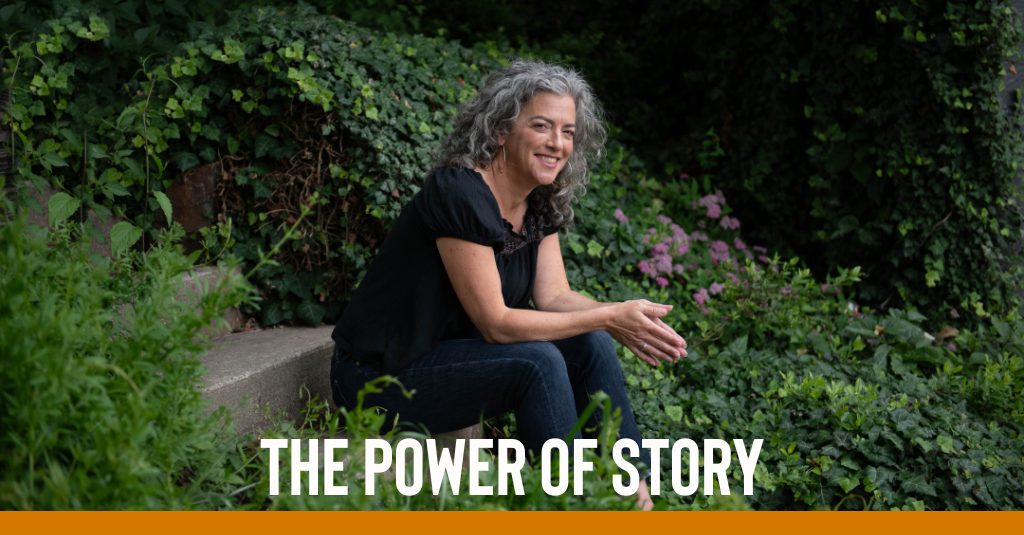 Everyone talks about the impact stories have on the audience. But what about the intangible impact the story has on the teller?
A few weeks ago, I wrote about Taylor Swift and her ability to connect meaningfully with millions of fans and sell out stadiums for multiple nights in major cities through her iconic storytelling.
The trajectory of her career changed when she stopped being someone she thought she was supposed to be and started being herself. You can see this in her documentary Miss Americana at two critical points: One, when she decides to be more outspoken politically despite the advice of her team, and second when she stops caring about criticism.
Something similar happened for singer/songwriter Brandi Carlile with their sixth album, By the Way, I Forgive You. I know this because I listened to, not read, but listened to her Audible book Broken Horses. I am a reader, not a listener, but this one is worth getting on Audible because Brandi reads it and finishes each chapter with a song or two that relates to that chapter in her life. It made me laugh and cry and not want to get out of my car.
What struck me was that the sixth album was their first time embracing who they are as a band (Brandi Carlile is the name of the band, not just the woman). They stopped worrying about the flaws in her voice and instead amplified it. They wrote stories from the heart, from their experience. And they won their first Grammy for it. Again, their career trajectory took off when they stepped into who they are.
Storytelling professionals will tell you how much your story impacts your audience, and it does, but they don't mention how storytelling impacts the teller and transforms the way you show up. Something special happens when you tell your story and see how it connects with others. It empowers you to show up more confidently and more lit up because you feel accepted.
Stories are like energy. When we tell stories, there is an exchange of energy. Bad storytelling happens when the energy isn't matched to the source, like a power converter. If you come in too hot with your story with too much detail, too much content, not the right content, you blow a fuse. On the other hand, if you don't bring enough in your story, you fail even to turn on the lights. But when you get it, right?
You energize your audience, and you become lit up.
I noticed this many years ago when I attended a conference for leaders in the PR industry. I considered myself an "aspiring" leader in the industry. I was a solo practitioner about to share space with leaders of large firms in major metropolitan areas. I felt I had no business being there but intended to be a fly on the wall and soak in as much as I could.
As luck would have it, at the opening session, first-time attendees were asked to take the stage and introduce themselves. I was outed. When I told my story (with confidence on the exterior but withering inside), I was surprised to find throughout the following days, people sought me out to learn more, to get to know me, and to connect. They loved my story and who I was. Not only did it create relationships for me, but it changed the way I felt about myself and how I showed up. A few years later, I joined the executive committee that planned that event. I was always a leader, I just didn't realize it.
If you hold your story back, you do an injustice to everyone.
Take care out there.

---
SOME WAYS I MAY BE ABLE TO HELP YOU AND YOUR TEAM:
LEAD YOUR WAY: This mentoring/coaching program is designed to help you step into your leadership and show up as your best self so you can communicate to connect and amplify your impact.
COMMUNICATE TO CONNECT: In my storytelling workshops, I teach leaders of all capabilities how to engage authentically with their teams, community, and stakeholders to create meaningful connections that build trust, increase team engagement and lead to better fundraising and revenue generation.
Did you have something else in mind? Let's talk and see how I might be able to help. Contact me and we'll schedule a chat.
---
Stay in touch.
Sign up for our newsletter and receive a digital version of my book From So What? To So Funded! for free.
[ssba]