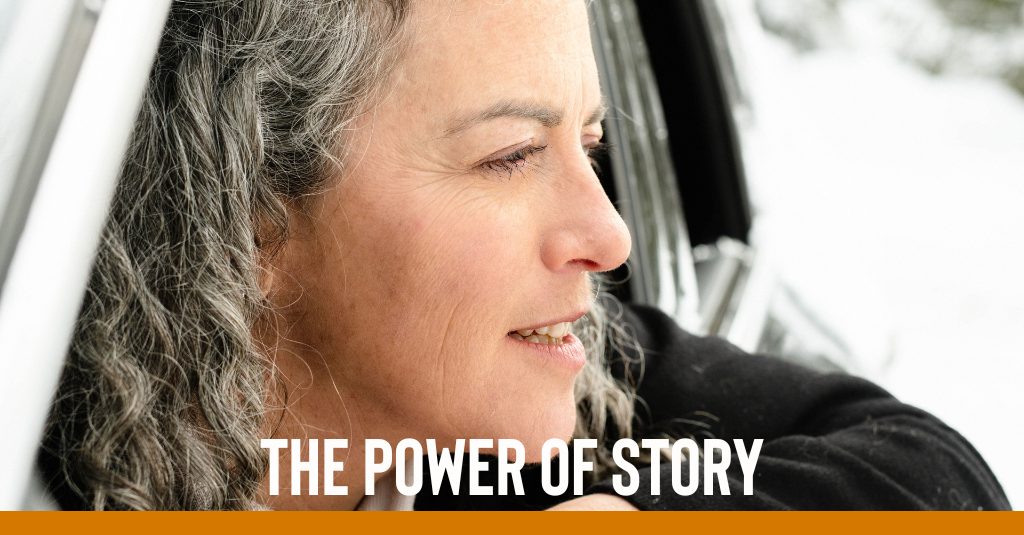 There's this little thing called the #Erastour happening, and I have been obsessed with Taylor Swift's ability to connect so meaningfully and personally with, oh, millions and millions of people. Sure, it's her brilliant storytelling – I don't think that's news to you, but I think it's more than that. She knows her story isn't for everyone, and when she made that realization, things really turned for her. I think it can for you too. And you don't have to be a fan of her music to get this.
Taylor Swift playing for 70,000 fans per night. She sings and performs for 3+ hours in sold-out stadiums to devoted fans who know and sing every word of her songs along with her, giving as much as she is giving on the stage for three hours.
I have become obsessed with Taylor's ability to connect so deeply with millions and millions of people – not just young women but their moms, too, and plenty of men.
Whether you are a fan or not, it's an inarguable fact that she has talent and puts on a stunning performance. You do not have to love her music to acknowledge this.
It's more than the talent and the music. It's the storytelling that elevates the experience. I have dropped into a Taylor Swift rabbit hole to understand what is happening and her stories are vulnerable and relatable. They are about the very things that are on her audience's mind. Things like her insecurities, awareness around being blinded by love, and letting people treat her poorly. Things each of us has dealt with or does deal with. In the act of sharing these stories, people feel like they are not alone in their shadow emotions. They feel like they belong and like they know (and love her).
There's something else. In the act of sharing, she also has many haters. She even wrote a song about it. People judge and criticize her, and that is hard for anyone to handle. She had so many haters she went into "hiding" out of the public eye for a year. That's when she took time to work on her next album, Reputation, and decided she wasn't going to let the haters win. (Source: Miss Americana)
The turning point in her story is when she stopped being someone she thought she was supposed to be and started being herself. It's when she becomes a real hero in her storytelling. She comes to terms with the fact that not everyone is going to love her, and she doesn't let that keep her from being who she is.
This could be the key moment in your story: By leaning into where you can make a difference. By being aware of what the haters are saying and addressing it head-on if appropriate and going on (*seemingly) unfazed, focusing on the people who love you.
I know this is hard. It's like getting feedback forms from something you just did and looking at the 2 percent of the comments that weren't nice when 98 percent were glowing reviews. It's human nature.
In mountain biking, a foundational skill is to focus on where you want to go rather than what you want to avoid. If you stare at the rock you are worried about, you will crash into it and fall off your bike. Instead, follow the path around the rock, keep going, and have fun.
Your stories are not for everyone. Focus on the audience you love and who loves you. In your desire to be liked by everyone, you will sacrifice the ability to be loved by a core and important group. This is incredibly important if you are working to make the world a better place.
Don't let the haters win. Shake it off and do you, be you. Fan the flames like Taylor Swift does, and maybe, one day you will be filling stadiums if that's the metric you're tracking.  If nothing else, you'll get your message across to the people you want, and that's winning.
Your Power; Your Story – If you have been craving time away from work, to step back and reflect, connect with like-minded individuals, and reset for 2024, we invite you to retreat with us. During this two-day retreat in relaxing and beautiful Chico Hot Springs, Montana, we will help you find the stories in you and put them out in the world. We intentionally scheduled this for October 7th to 9th, in the autumn, a great time to slow down and prepare for the new year. You can learn more here or comment below with your interest and questions.
Take care out there.

---
SOME WAYS I MAY BE ABLE TO HELP YOU AND YOUR TEAM:
LEAD YOUR WAY: This mentoring/coaching program is designed to help you step into your leadership and show up as your best self so you can communicate to connect and amplify your impact.
COMMUNICATE TO CONNECT: In my storytelling workshops, I teach leaders of all capabilities how to engage authentically with their teams, community, and stakeholders to create meaningful connections that build trust, increase team engagement and lead to better fundraising and revenue generation.
Did you have something else in mind? Let's talk and see how I might be able to help. Contact me and we'll schedule a chat.
---
Stay in touch.
Sign up for our newsletter and receive a digital version of my book From So What? To So Funded! for free.
[ssba]