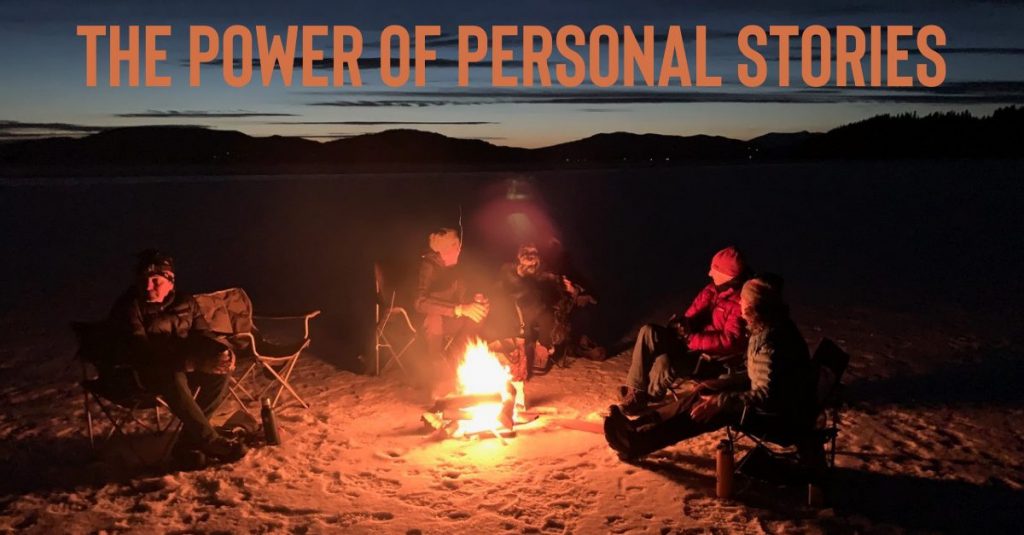 I invite you to join me for the next Story Talk session Thursday, March 18th at 12 noon Pacific where I facilitate a discussion with a thoughtful group of individuals working to make change and how we can use story to achieve it. Here's a recap of last month's session and you can register here. It's fun. Do it.
Last week I shared a very personal story about my dad and the "battle of time" we all face. I received more comments and replies than I usually do. (Hey – I love hearing from you, by the way. So keep the feedback coming.)
It's a reminder, not a realization, of the power of personal stories. Just when you think you are being too much about you, and you cringe at the thought of sharing, you send go ahead and push "send" and look at that, tons of feedback in how the story resonated. Because personal stories resonate. Which is funny because I commonly hear from people, they don't have an interesting story to tell.
Just yesterday, I was delivering a workshop on elevating your grant writing with stories. I wanted to get everyone in the mindset of storytelling, so we started with an exercise to tell their own stories. I asked everyone why they do the work they do. For many people in the non-profit world, they do the work because of a personal connection so it's often a great question to ask. But sometimes they do the work because it was the job that was available to them. That's ok – there is still a story there somewhere.
One of the attendees said she didn't really have a story because she's currently unemployed. I didn't know her yet, but my immediate response was her employment status doesn't equate to her story. She still has a story.
We all have a story.
What is a story, first? I like to use Alex Blumberg's definition. A story is a sequence of events with a rising action usually culminating in a turning point or moment of realization, a conflict gets resolved leading to a resolution. Something has to happen in a story. It can be a complex novel or movie or TV series with many subplots and twists and turns, or it can be a few sentences or an image.
I had an amazing conversation yesterday with a coaching client (Take a Big Leap) who was describing how much joy a project he recently completed gave him. He's in the manufacturing sector and had just finished organizing and clearing out his makers' space. His face lit up as he described the work he did and took me on a virtual tour. The energy just shifted. It ties in quite well with the work he does where he helps his clients eliminate bottlenecks in their workflow. I sat there taking it all in: He has a very cool story to tell.
Still don't think you have a good story? I have two story prompts to help.
Get outside perspective – Ask a few friends or colleagues what they think of when they think of you – what is their fondest memory? Ask them something specific. Because if you ask them for a few words to describe you, you're going to get either something totally sarcastic depending on your friends, or simple words like funny, kind, a goofball. And these things don't make a story.
Think about what brings you joy. Find the pattern of thread throughout your life. The Thread of Joy.
It's your story.
Still don't think you have one? Email me and tell me why.
Subject line: I don't have a story
Take care out there,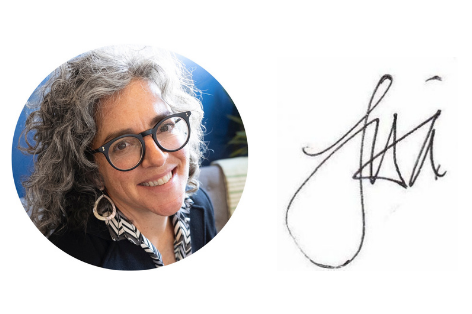 ---
Some ways I may be able to help you and your team:
Want to start the year off right? I have three slots available in March for my Take a Big Leap Coaching program. For purpose-driven individuals who want to level up their career, business/organization, or want to strike out on your own and launch your thing. This four-month, one-on-one program will help you articulate and make your idea of change happen. Respond here and we can schedule a time to discuss.
Creative problem-solving for non-profit teams. I bring outside perspective to your purpose-driven team to help you get people to care about something. Contact me to talk about facilitation or training for your team.
Digital Transformation. Need to bring your work online? I'm here to help. Contact me for details.
---
Stay in touch.
Sign up for our newsletter / podcast to get emails of great stories like this.
[ssba]