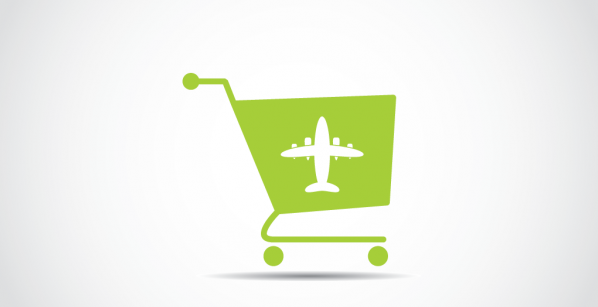 You're creating content, email campaigns, white papers and ebooks. You're engaged in social. Media relations is getting you mentions and expanding awareness. Yet, something doesn't feel right. It's not clicking and you think you're missing the mark. The only problem is, you can't figure out why because you don't know what you don't know.
The buyer's journey is varied and unpredictable. It could start with a Google search, move to verification on social networks, perhaps then to a narrower Google search, a download of a white paper followed by a series of emails to a phone call and a purchase.
Obviously, there is no set purchase path and understanding the questions and concerns of each buyer at each stage of their buyer's journey is key to your brand developing that relationship and being the one they choose.
Pumping out quality and valuable content on all the channels is useful but if you aren't being strategic about it and mapping out your content to the decision making process, you're missing that Google Moment of Truth and it's costing you a great deal of business.
I've used Avinash Kaushik's model in this blog many times –
See: People who have never heard of you, but are your ideal customer. (top of funnel)
Think: People have heard of you and for any number of reasons have not yet chosen to do business with you. (middle funnel)
Do: Ready to make a decision now.
Care: Have done business with you more than once.
We create a matrix: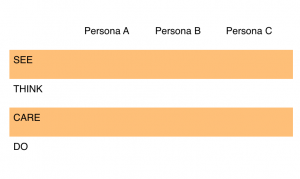 Top of the Funnel vs. Middle of the Funnel Content
I was just asked this on a call yesterday and it's a good question. I'd suggest it comes down to nuance: problem-based content vs. solution-based content.
While there are many ways to approach it and it's hard to illustrate with one example, I'm going to attempt to do so.
Let's say you're a vet hospital that performs arthroscopic surgery, the latest and greatest in technology, but a relatively unknown solution to help pets with problems in their joints.
SEE – the problem-based search
Many people haven't heard of arthroscopic surgery so they aren't looking for that. They are searching based on their problem. They are looking for ways to manage pain for their pets. They are trying to resolve things like canine dysplasia or other issues that plague perhaps large breed dogs. Therefore, content optimized only for arthroscopic surgery isn't going to help you attract these leads.
Your content, optimized around the problem, is going to gather top of the funnel leads.
THINK – the solution-based search
So you got 'em. That article on How To Manage Canine Dysplasia Pain introduced the idea of arthroscopic surgery as a solution. Now they want to know more. Is it safe? what are the side effects? Is the hospital that created this piece of content reputable?
Now, they are using the solution (arthroscopic surgery) and your brand name as the basis for the search and doing other due diligence which will direct your inbound marketing activities accordingly. You might be doing media outreach related to risks associated with arthroscopic surgery or publishing case studies on your own site as well as others.
The media will vary, be it owned, earned or paid depending on what you know of your own buyers' journeys.
Start with the various problems you solve, then work your way down to information surrounding the solution. What do you think?
Content Strategy Workshop
If you could use some help mapping out a content strategy for your business, we have just the thing for you. Our custom content workshop is a great introduction to what Big Leap can offer.
[hs_action id="3247″]
[ssba]