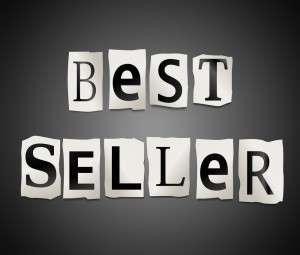 Did you survive the holidays? I think I slept the first 12 hours of 2014. Slight exaggeration but only slight. I did the unthinkable after breakfast and settled into the couch by the fire with my book and read for two hours while the rest of the family snored around me. Totally blissfully lazy.
I noticed something else on New Years Day: Lots of "best of 2013″ articles highlighting top 10 most popular posts. I wasn't going to do that here, but then I got curious. I took a peak at my Google Analytics to see which of the Big Leap posts were the most popular and wanted to share my findings. Whether you have a personal or corporate blog, are a business owner or marketer charged with content, or are considering any of the above I hope you'll find this helpful.
I preach the blog/content Kool-aid regularly. And I get a lot of pushback. While most know or think they should be blogging, the biggest concern is will it provide a return on investment. Any other voiced concerns fall under that umbrella because for those who say they don't have time, you would find the time if you were guaranteed the return.
I want to explore that a bit. Although I officially posted my first blog post in November 2009, I have only been blogging regularly since November 2012. That's just a little over a year. I don't have a ton of traffic. And I'd have more if I spent more time commenting on other blogs, promoting more on social channels, and fine-tuning the SEO, but I don't because I won't work 60 hours a week, I have client work, and I'm only willing to give it so much.
Here are the most popular Big Leap Creative posts in 2013.
Understanding Popular vs. Profitable
When I begin work with clients, we look at historic traffic and project, based on their conversion rate, how much traffic we need to hit business goals. If they don't have that data, we take educated guesses. In many cases, you don't need thousands of people visiting your site if you need to convert two good customers per month. Popular doesn't mean a thing if it isn't making you a profit.
My #2 post for the year, Breaking Up With Friends, blew up my blog the day it published and the next. I loved it. I thought it would change everything. But a week later everything went back to normal. I kept thinking I should do something on the coat tails of all that new exposure. So I wrote what I thought was another great post that would be that popular.
Welcome to having a post going viral, Lisa. It screws everything up because all of a sudden, you see bigger numbers and your eyes get starry and you think – I've finally made it. As if that happens overnight with one post.
It didn't get me one client. In fact, all of the traffic on that post happened within the week it published. The others in the list attracted a great deal of search traffic over the course of the year. The viral post was a one-hit wonder. The others have been a little engine working for me bringing me organic traffic. That doesn't mean it's bad. Popular is good – it exposes you to new audiences and more traffic and shares helps your SEO.
Organic Leads Vs. Six Degrees of Separation
But if you 're going to invest time and resources into this, you want that return. Where does the profitable part come into play? It depends.
When a blog is born, it gets very little organic traffic and it's very difficult to compete for search engine ranking against other, more established blogs. Immediate results however, come from current spheres of influence and a few degrees out as they share your content perhaps by way of social networks or forwarding to those who they think will find it interesting. (Make sure you have social sharing buttons to remind them to do this!).
Besides, in general, the quality of leads tends to be better when it's a trusted referral. This of course, depends on your business and the level of risk involved in the purchase.
Finding voice in the content noise
I mentioned earlier the biggest objection to blogging comes down to the risk involved. Will there be a return on investment? That concern filters to these two questions:
There is so much competition in our industry, we can't break through the noise nor rank well on Google.
I wrote about #2 so I'll address #1 here. When I relaunched this blog in November 2012, my biggest concern was adding yet another digital marketing blog to the mix. How would I add a new voice to the conversation? This content is all over the place.
Yvon Chouinard said he wanted to find a way to do business on his own terms. I wrote about that earlier this week, and I have since ordered his book Let My People Go Surfing. This is a mantra I will work hard to live by and one in which I'll share moving forward.
No one does your own business or personal brand as well as you do. Whether you manage a large corporate blog or a single author small blog, we each bring our own unique experiences to the table. Each post is written by a person This is why I hammer in like a broken record if you'll pardon the mixed metaphor, how important it is to BE HUMAN, show your personality. Bring your own YOU to your content.
Danny Brown argues There Is Zero New Content on The Social Web Today. Curate ideas as my friend and colleague Tom Gable said. Let your ideas have sex so they can give birth to new ideas as James Altucher said. Connect dots, and weave in personal experience.
Stay true to your audience and those who will eventually buy from you. In other words, don't worry about this guy:
I wrote a post earlier this year and I was accused in the comments of providing nothing new. He wrote: "I'm so tired of these kinds of posts…" He turned out to be an experienced web developer – not our target market at all. This blog isn't for him. He can carry on. My argument is, yes, you might be able to find this stuff elsewhere, but my readership isn't reading 532 digital marketing blogs. They are reading mine and they come here for that resource. Make it so your audience comes to you as their trusted resource.
It's A Matter of Physics
You get out of it what you put into it. Whether you are a marketing and communications professional, a business owner, an individual or any or all of the above, it's never enough. "If I put 10 more hours of work in a week, I could …. " and that's where the time management comes into play. If you aren't willing to make it a labor of love and dedicate a certain amount of time, I say don't do it. Because your content plan will fail you. Pledge to give it the time it deserves, and you'll get better and faster. Big Leaps start with baby steps.
Whew! long post, but I welcome your comments and questions.
[ssba]